After purchasing the license, you receive a email with your license key to the email address, specified when ordering the product.
Open Licenser Manager, enter your license key and click the Activate Button then restart ODBC2JSON.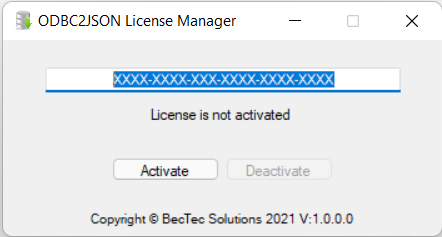 To move the license to another machine you need to deactivate the license on the machine you are moving from before you can activate the license on the new machine.